The Focus Pull
2014–2015
The Focus Pull was a film journal collaboration created by myself and my partner,
Taylor Sinople
, as a way to showcase our love of films through criticism and build a community of cinephiles. In between full time college courses and a part time restaurant job, The Focus Pull's ever-expanding weekly publishing schedule consisted of film reviews, essays about film, top 10 lists, and retrospectives from contributing writers around the world.
The name itself has double meaning in the filmic term of "pulling focus" during a shot, and in regards to journalism for pulling in focus on themes and ideas presented in movies. The logo itself loosely plays on the idea of focus, while the rest of the black and white core identity allows for creative freedom to bring in color for different content series on the site.
Though we don't actively publish on The Focus Pull anymore, we still collaborate at least once a year to
celebrate our favorite films
.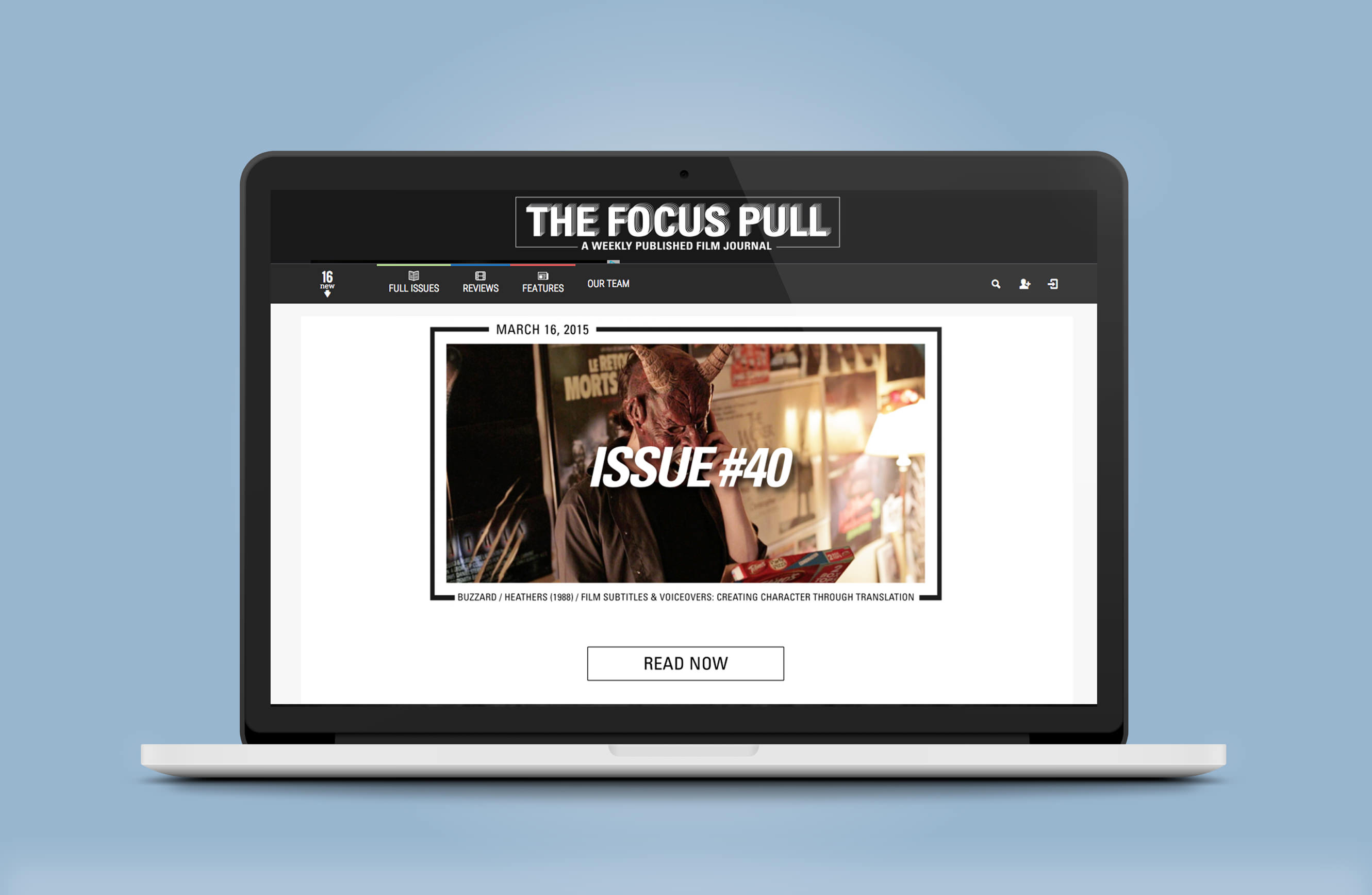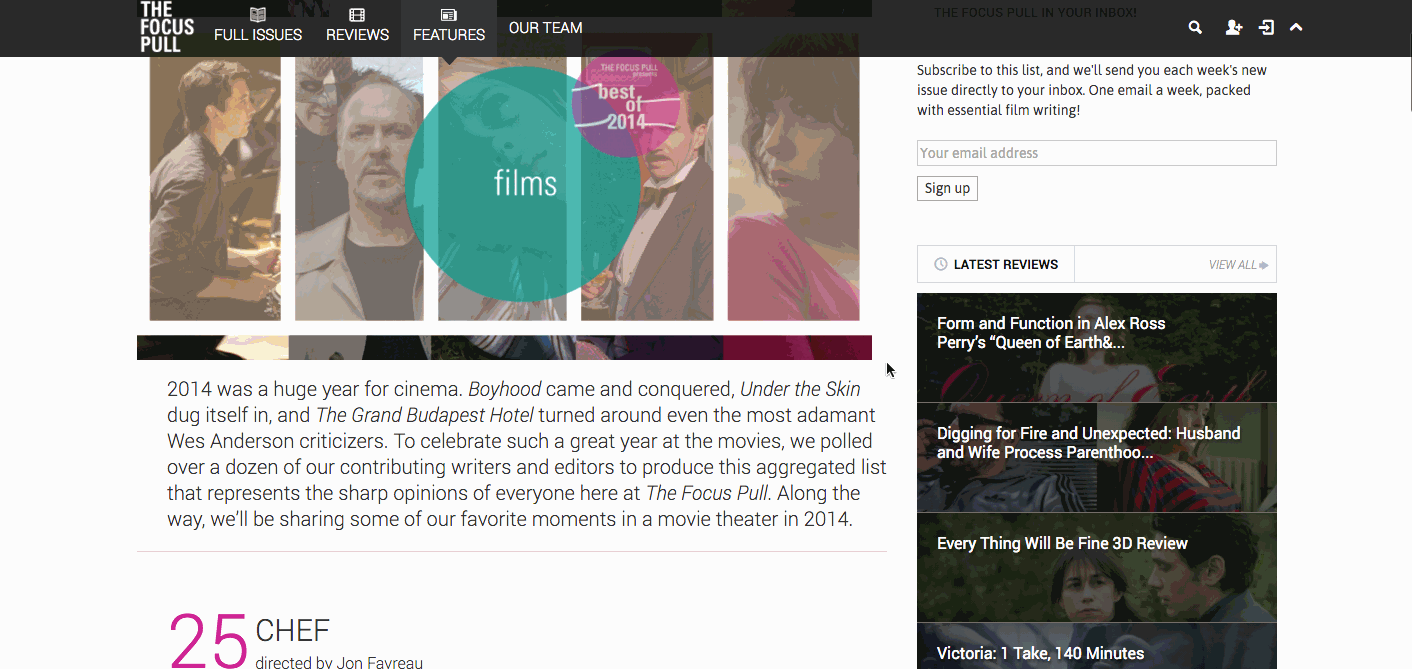 In celebration of the Best of 2014 in cinema, I created a new series of covers to correspond with various articles published on the site; these included the best films of 2014, the best male performances, the best female performances, the best scenes, and the best new directors.
Each cover is split into five panels, reminiscent of perfs on a film strip. The color palette was expanded from the usual black and white and introduced a range of vibrant tones that immediately draw attention.

The Best of 2014 series saw the biggest spike in traffic during The Focus Pull's first year in publication.